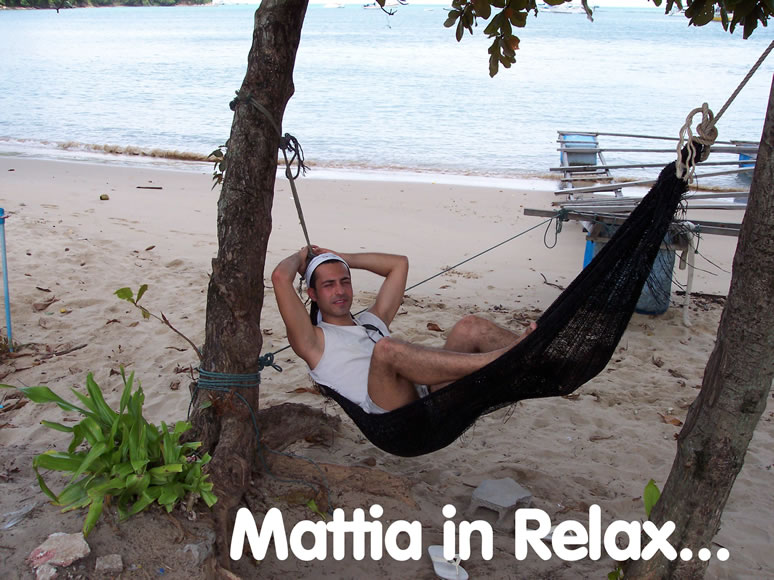 Noi Italiani siamo in "recessione", e nemmeno veniamo considerati nelle classifiche!
Di fatto ci siamo, non tanti, ma comunque un buon numero, anche se personalmente speravo in meglio.
Le esigenze del turista Italiano di fatto si scontrano con la "politica" dell'amministrazione Thai! Noi cerchiamo alloggi convenienti, spiagge naturali, la Phuket di 30 anni fa per capirci. Qui invece si costruisce ovunque, enormi casermoni, palazzi sul mare, e sempre più lusso e costosi.
Insomma per noi che amiamo le cose semplici, il mare, rimane sempre meno spazio.
Ma niente paura, Phuket è grande, cercando si trovano ancora le cose semplici e belle, guardate le pagine del mio sito ESCURSIONI PHUKET
Fonte: http://www.phuketgazette.net/news/index.asp?id=6252

PHUKET CITY: When all the figures are in, tourist arrivals to Phuket in 2007 are expected to exceed five million and generate as much as 70 billion baht in revenue, Phuket Tourist Association (PTA) Vice-President Bhuritt Maswongsa said yesterday morning.

At a meeting chaired by Phuket Governor Niran Kalayanamit at Phuket Provincial Hall, K. Bhuritt said that Tourism Authority of Thailand (TAT) figures for the first three quarters of 2007 showed Australia as the largest source of the 3,499,158 foreign tourists who visited Phuket during that period.

Australia, with 275,275 tourists, was followed by the UK (212,884) and Korea (164,283). Rounding out the top 10 were China, Sweden, Germany, Japan, Russia, Malaysia and the US, respectively.

Figures for the first three quarters of 2007 indicate that the annual total of tourist arrivals will for the first time surpass five million, K. Bhuritt said.

Estimated income from tourism for the same period was 56.9 billion baht, indicating that the annual haul for 2007 should exceed 70 billion baht, he added.

K. Bhuritt cited tourism promotion "roadshows" in 2006 to Australia, the UK, Japan and Russia as partly responsible for the growth in those markets.

Roadshows in 2008 will target India, China and the Middle East, which the PTA sees as important sources of tourists during the annual low season for tourism, he said.

The TAT's tourist arrival statistics are expected to be officially released by the end of February.